Recently, Royal Niestern Sander has delivered Koenigsborg, the third converted walk to work emergency response and rescue vessel (W2W ERRV) for Wagenborg Offshore.
Conversion
An existing PX121 platform supply ship – currently named 'Hermit Viking' – was converted into the walk to work vessel within 20 weeks at shipyard Royal Niestern Sander in Delfzijl. In this period, approximately 80 employees worked on the innovative conversion of the ship, which gave an impulse to the regional employment. The Koenigsborg was equipped with an additional accommodation module for 40 people. Also a motion compensated gangway was be installed to comply with all requirements.
Today, the Koenigsborg will start operations in the Southern North Sea.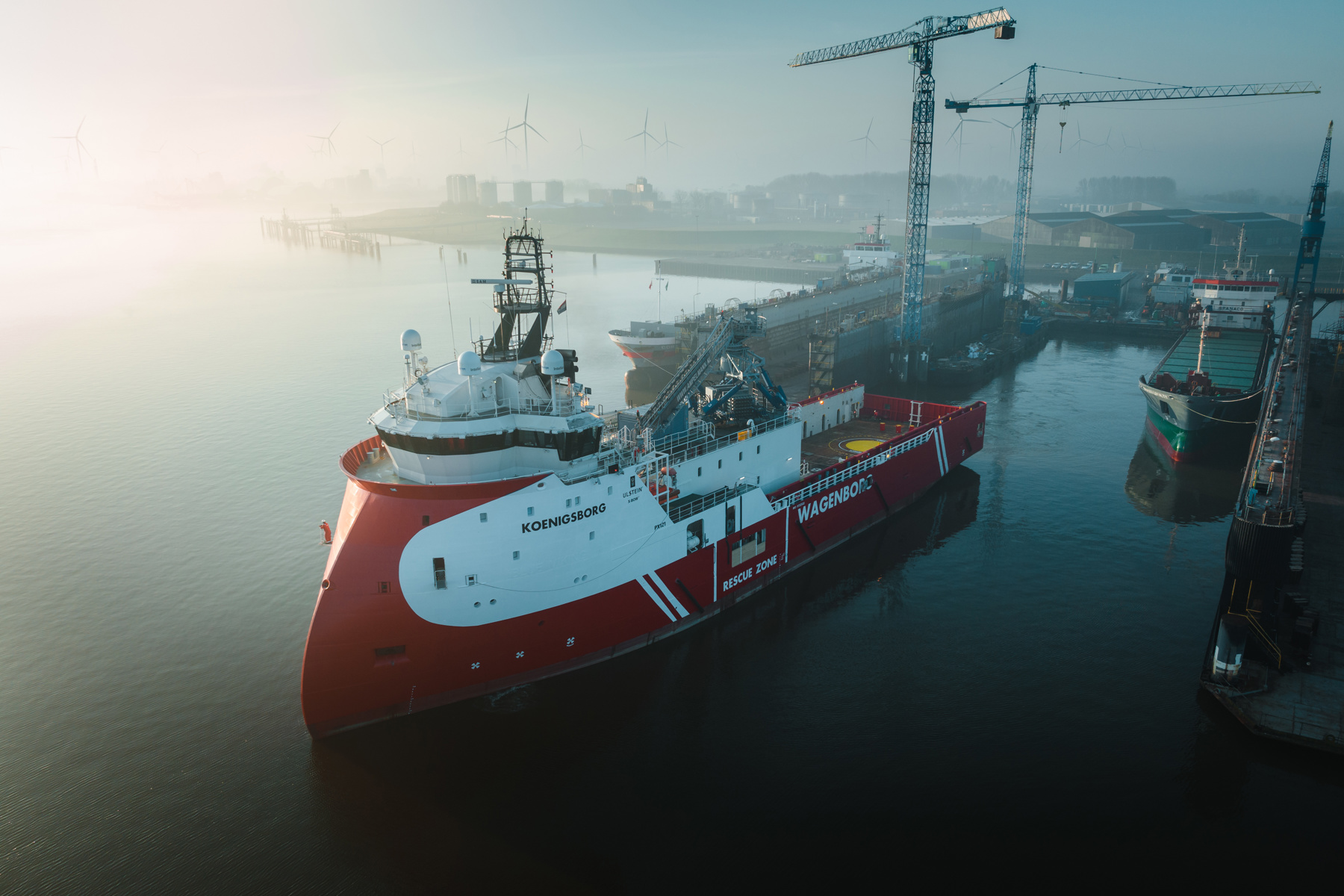 Market leader
With three walk to work vessels conversion projects, Niestern Sander can be considered as one of the market leaders in the conversion and offshore business. The skilled maintenance crews of Niestern Sander can offer any service you need. Our service to the offshore industry ranges from new building to conversion and from maintenance to repair. With 120 years of experience we have serviced various offshore vessels, including platform supply vessels, walk to work vessels, jack-up barges and cable laying vessels. We offer any type of ship maintenance service, including annual, intermediate or special surveys. Niestern Sander makes sure your vessel meets the operational and legal requirements and complies with all classification rules and regulations.